Erotic Massage Hammersmith and Fulham
We invite you to meet our stunning Hammersmith Butterfly Massage girls and be guide into a place where you can experience the most erotic massage of your life. One of our beautiful masseuses is ready and waiting to give you an incredibly pleasurable sensual massage. Book an outcall erotic massage for hammersmith & fulham and You can also visit one of our massage shops located throughout west London and central London.
INCALL: The Butterfly Hammersmith massage parlour has recently gone through a redecoration process, with new refreshing and massage facilities for customers. Incall massage service would be unavailable for several weeks. Please book outcall massage instead.
OUTCALL: Let one of our sexy Asian massage girls meet you in your hotel or home in west London, the average travel time would be 30 mins. Outcall massage to hammersmith area charges 20~30 per session.
Butterfly Massage's Top Five Massages
If you are in the mood to be erotically massaged from head to toe, you can enjoy a number of different erotic massages at Butterfly Massage. One of our most popular is the nuru massage, given by a gorgeous masseuse who is just waiting to "meet" you and give you a naked full body to body massage. Another frequently requested massage is the Tantric style erotic Massage.
Can't decide? We are happy to help you make your choice by giving you a list to choose from.
Nuru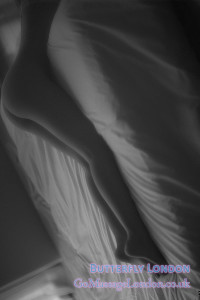 The word "Nuro" means, "smooth" and this is the epitome of pleasure, the ultimate in erotic massages. Making this massage even more unique is the hot Nuru Gel that stimulates and has a calming effect at the same time. With loving strokes and touches your masseuse will make sure you enjoy every single moment, up until the very happy ending. Applying the Nuru Gel, your masseuse will use her own body to make sure it is evenly spread throughout your body. This is the kind of erotic experience that only a Nuru Massage can provide.
Thai
The Thai Massage is given in a special "wet" room. This is where you will have the most sensual experience of your life, a Body-to-Body massage. It all starts with a soothing shower to relive all the stress of the day before the excitement begins. Then on the massage mattress, every part of your body will be titillated and explored by your masseuse, with your erogenous zones getting special attention
Couple's Massage
This is an amazing experience that both you and your partner can enjoy. Watching your partner have an erotic massage performed on them is extremely erotic for you as well. Your masseuse will first slip over your partner, while you wait to experience the very same thing. Once this intensely erotic experience is finished you can relax together in a Jacuzzi if you wish.
Tantric Massage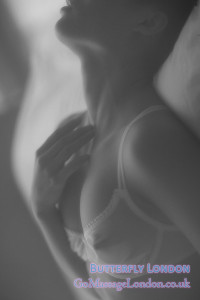 The Tantric lingam Massage seeks to help the man experience his gentler, more accepting side. Having an orgasm is not necessarily the goal of Lingam Massage, but may come as a surprise. First you will begin with a soothing and relaxing shower with your masseuse. With the Lingam Massage a man can become more adept at lovemaking because this experience will teach you how to master your ejaculation.
Yoni
To round out this list of our Top 5 hammersmith Erotic massages, we offer women a very special erotic experience with the Yoni Massage. Your masseuse will begin softly and sensually massaging your Mons veneris, often referred to as the "Venushill." This is done with hot oil and the massage continues on, becoming more intimate with you deciding the level of intensity you want to experience. This is the kind of massage that makes women feel cherished from top to bottom.
These Top 5 Erotic Massages are offered in nearly all Butterfly Massage massage salons. If you want to be sure, we ask that you call in advance and speak with our receptionist. We are happy to be of service, letting you know which types of erotic massages are available at what times.