We provide varity types of sensual Massage for decent discreet gentlemen at Heathrow Airport Hotels. Call us on 0744 883 6016 (+44 744 883 6016 if you are international)to make your appointment and enjoy the refreshing sessions.
Heathrow outcall erotic massage service, perfect choice for a refreshing after long flight. Our beautiful massage butterflies will discreetly visit your hotel in the airport and take charge of your entire body and deliver the most erotic massage you have ever experienced.
Why Enjoy a massage in Heathrow?
London Heathrow is one of the biggest & busiest Airport in the world, million people in and out every day. For you traveling may be a wonderful thing and might have many fun during the trip. And also, international traveling could be exhausting, sitting all the time might make your body feel tired. Do you need a refreshment after a long journey? Do you need somebody to help you get a good sleep after a whole day traveling? Do you want to have the most thrilling massage experience with exotic ladies ?
If yes, then why not choose an exquisite and enticing massage service here in London. The charming and sexy masseuses that they provide are ready to give your body aches a farewell as soon as their experienced hands feel your body.
OUTCALL ONLY.
We cover all major hotels around Heathrow airport. For discreetness, the driver will delivery masseuse to your hotel , and we only accept CASH.
We need following 2 information for your booking:
1.A little introduction of yourself: Full Name / Tel / Room Number / Hotel Name
2. What service you need.
Our Blissful Treatment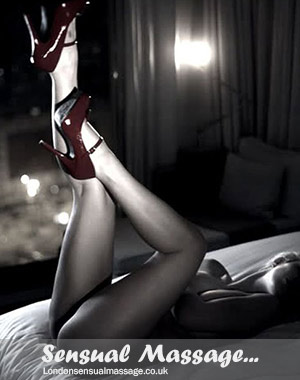 You can choose from a variety of massages such as the Nuru body slide, tantric massage, prostate massage, or Asian massage to name a few. Full assurance from their experienced masseuses is waiting for you at their gates of love and tender filled massage. True beauty is revealed when the body is relaxed. And that is what their top massage experts provide clients with.
People need sensual massage, not just because of curing those pitiful body aches, but also to feel the comfort of the titillating environment that this parlor provides to its customers. Both men and women that visit them are provided with a comfortable private room where their massage experts make sure that their body aches and all their pleasures are fulfilled in order to make them feel relaxed after those high end body aches. From lustful oils, to aroma filled scents, your senses will be revitalized after their experts lay their hands on you to deliver that spiced up massage you are so much desiring to have. They'll work upon your bodies with passion and love to give you a heavenly comfort for sure.
Our service is for Adult.
The massage treatment at Heathrow uses "Tantra" based techniques which will have direct impact on not only your body, but also your sexual organs. This way, you will have a boosted up s.exual pleasure, ultimately increasing your s.ex power. Your inner feelings will no longer be caged when you choose our Asian massage experience. Such massages are good for medical purposes as they help to give a healthy body after every body part is properly massaged using those scented oils and gels. The parlor makes sure that you are provided with the services whenever you are here in London. You want to have a private session in a place that you choose, then too their services are ready to provide you with charming masseuses anytime. Our massage service page gives you better connectivity for your massaging experience.
BOOKING INFO:
TEL: 0744 883 6016
EMAIL: [email protected]
OUTCALL ONLY FOR HEATHROW
Opening daily from 10am – 3am
Please provide Full Name / Tel / Room Number / Hotel Name
Make your booking today. (Please try to book in advance)