Butterfly Massage London
Best Sensual Massage & Asian Massage in London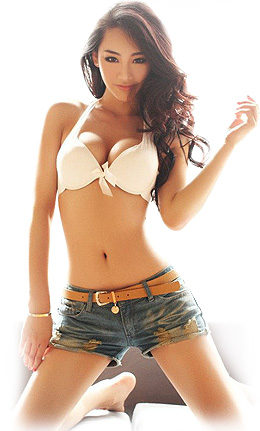 Welcome to Butterfly Massage, we provide Asian sensual massage in London. Aiming at your well-being, sensual pleasure and ultimate indulgence, We provide the finest sensual massage in London (Including Erotic Asian massage, Tantric Massage, oral lingam Massage, Nuru Massage, nude Body to Body Massage, Butterfly Four hands Massage and more..)
Inspired by the concept of the Ancient Asian Tantric and Vajrayana, Butterfly Massage excites the senses and makes guests feel truly special. We have created a sensual cocoon for gentlemen looking for a way to relax and unwind with an excellent Massage & Erotic service.
Only 5mins walk from Baker street Station in Marylebone London,  You will find yourself in a extremely Sexy atmosphere..The minute you walk in ,you feel immediately at home,as you are greeted with a cold drink and met with the refreshing scent of fresh flowers and the soothing colours, luring into a state of bliss, so seductively enveloping we alone, stand in this city. The range and quality of services given by Butterfly Sensual Massage, charming and skilled masseuses are unmatched as you experience a heavenly hour, a blissful hour or a luxurious 2hrs of total relaxation.
Private, discreet and by appointment (by phone) please call us
With hundreds of London Erotic Massage parlours to enjoy, You still choose The Best!
Our clients' satisfaction is a top priority for us so we guarantee authentic service by meeting all your expectations and requirements. Our promise, never accept any compromises to downgrade a quality of our service and reputation of top London massage agency.
We feel confident that you will explore an unforgettable sensual experience with our professional team and always appreciate a feedback about our service to maintain continuous self perfection process.
Butterfly London Sensual Massage is an agency working as an independent agent promoting and advertising self-employed massage therapists, working as an introductory link between therapists and their potential clientele. All fees paid to the butterfly massage parlour are for advertizing and promotion only.
Butterfly London Sensual Massage sensual massage is for MEN only. And our Sensual Massage service area cover ALL LONDON AREA (and Heathrow Airport)
Butterfly Erotic Asian massage offers a whole range of tantalizing body-to-body massages and erotic massage treatments, which are all provided by our incredibly beautiful nude Asian masseuses. We have a whole range of additional extras that can be added onto any massage session if you desire a really special treat.
These can include a sensual striptease to get your heart racing as well as our "Secret Spot" massage, whereby your masseuses will explore every inch of your body and more to unlock unimaginable sensations of ecstasy.
And since no one likes it when things come to a close, Butterfly gives you an opportunity to book the type of massage that comes with two very happy endings . . . to be totally precise, the massage will have a happy beginning at the start and a happy ending at the end.
When you have a nuru massage, your first happy ending would be provided during your bath or shower. Your masseuse lathers you up until you're in a state of utter excitement, rubbing her exotic body over yours. When it's time, she will sensually dry your body off with a towel, as she prepares you for your nuru massage. You can't have a better beginning than that!
Why Butterfly Massage
Experience relief from aches and pains with therapeutic massage that is much more than a relaxing indulgence. A Good Sensual massage can be effective for addressing headaches, carpal tunnel syndrome, tendinitis, and other sources of pain or annoying discomfort. When applied by a skilled therapist, massage can lead to long-term healing. Ask for what you need! One reason that we get so many rave reviews is because we can adapt our technique to your personal preference.
Notification: There are some cheater faked our website with similar domain name and deceive customers, please do careful, ONLY book massage on our official website, we do not tolerate such behavior and have contact our lawyer to make legal action。
If you want to pay a visit to our London AMP, you can also visit incall locations in central London: Baker street (Marylebone) or Green park (near hyde park) . Each Location has different massage therapists to serve and has a very discreet entrance for clients.
Please note, some time our parlour are fully scheduled, book in advance to avoid disappointment.
To get the most of an Asian massage session in London city, we recommend you to enjoy our outcall massage service. Have a massage girl visit you in your hotel or Home, 1 hour fast delivery to your door, convenient & discreet , a worry-free and time-saving way to enjoy sensual massage in London. Just make your booking and provide your address with postcode, we are more than happy to arrange an out-call service for you.
20+
I DECLARE AND CONFIRM: That I am of at least 20 years of age and that the law in the locality of the country in which I reside it is not illegal to read and publish content of an adult nature on the internet. Our fees are for companionship only. Should anything else occur, it is on the strict understanding that it will be a matter of choice between two consenting adults.
If you do not meet or disagree with our conditions, PLEASE LEAVE THIS SITE NOW.