Ella's Massage in Bayswater Area
Among all other massage parlours and masseuses in Bayswater area, Ella in Bayswater and Paddington Area is London's best Oriental Massage Therapist with over 4 years tantric Massage experience.
Bayswater and Paddington are only few minutes walk from one to another, if you would love to enjoy a Tantric Massage or Erotic Massage in London Paddington Area, just call butterfly massage, our beautiful Asian Masseuses are looking forward to meet you.
Ella is classically trained in the art of Erotic Asian Massage and Tantric Body to Body Massage.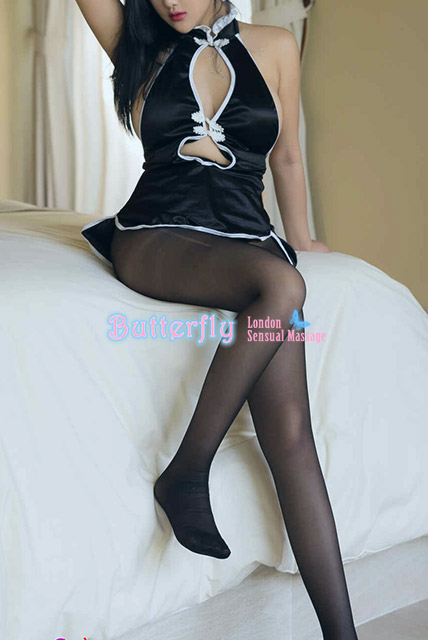 Sit with Ella wrapped around you as she guides you through Tantric breathing techniques or a guided sensual meditation..
Or let her take you straight to the bed where you will lay down, breathe deeply and experience the best tantric massage of your life.
Visit us in Bayswater and Paddington W2 for the best quality tantric massage and b2b sensual massage in London. Minutes away from Paddington Tube Station and South Kensington Tube Station. Enjoy the classic luxury of our Bayswater private massage studio
A beautiful girl awaits you in a relaxed candle lit atmosphere. Imagine therapeutic gentle music playing softly in the background and your beautiful goddess inviting you to lay down and receive a quality tantric massage that will leave you feeling relaxed, satisfied yet energised too.
All this awaits you minutes from Paddington. Enjoy the Central London atmosphere and the quality Erotic Tantric Massage services that we provide. We do not cut corners here in London W2. We make sure to use the best quality products only, expensive pure odourless oils and high end shower and bath products. We would love to hear from you and treat you to the quality and relaxation that you deserve. Pamper yourself with a massage in Bayswater and Paddington area, the best massage in London. Our Bayswater private massage parlour is a beautiful classy flat , only few minutes walk from Paddington Station or Bayswater station.
We are a very short walk from Paddington Station or Bayswater station. and five minutes in a taxi from Kensington and Highstreet Kensington station. Perhaps if there is an exhibition you are interested in in the near by South Kensington station V&A or Science and History museum you can join us before or after you visit to the exhibition or show. If you just enjoy a concert in royal arbet hall, just get a taxi tell the driver to take you to our Massage Parlour.
Once you arrive in Bayswater and Paddington area, Butterfly massage will welcome you with open arms and invite you for an hour of pure bliss and healing. Paddington station is a great station with access to the majority of London underground and overground services, so no matter where you are in London, if you arrive at Paddington or Bayswater Station Butterfly Asian Massage massage will be 5 minutes away from you in a taxi. We do our best to be accessible to you wether you are shopping or staying at one of the fantastic hotels in Paddington or Bayswater area. Kensington High Street is at the bottom of Paddington or Bayswater area, so again if you happen to Paddington Station we are minutes walk from the station. Also South Kensington Station has a variety of lines that you can access from the city of London.
We are here to make your life that little more comfortable in any way that we can. And the best way to get comfortable is on one of our massage beds, receiving a wonderfully relaxing Butterfly Asian Massage Massage. Ella has a huge amount of experience in massage and has been trained to the highest level of expertise and professionalism in the art of Tantric Massage in London. We pride ourselves on having the most natural and pretty therapist that any Massage in London has to offer. Search high and low, from Kensington High Street down through Paddington or Bayswater and all the way back up through Sloane Sq in to the luxury of Knightsbridge, the best of luxury and pampering can be found with us at Butterfly Asian Massage Massage in Bayswater W2. Get your Butterfly Asian Massage back at Butterfly Asian Massage London by booking a tantric massage in bayswater. Even if you work in the heart of the city, all the Butterfly Asian Massage massage locations are accessible.
https://gomassagelondon.co.uk/wp-content/uploads/2019/07/ella-bayswater-masseuse.jpg
640
428
Asian Butterfly Massage
/logo.png
Asian Butterfly Massage
2019-07-08 23:21:20
2019-07-09 16:34:02
Ella's Massage in Bayswater Area