Butterfly massage loves Marathon. Why? Because lots of our masseuses love Marathon and go for the game around world every year…they are not professional athletes, they just love it, like the way they love erotic massage…The London Virgin Money London Marathon 2019 is racing towards us at the speed of lightning and at Butterfly Massage London we are ready to embrace the grand spectacle. The Marathon athletes are not the only ones training hard! Here in the Butterfly Massage Kingdom we have been re-training our incredibly sexy Masseuses so they perform to the best of their ability. Our tantric massage therapists are rearing to go and we have decided to award them with Gold status, silver and bronze. The results will, naturally, be published once the London Marathon come to an end.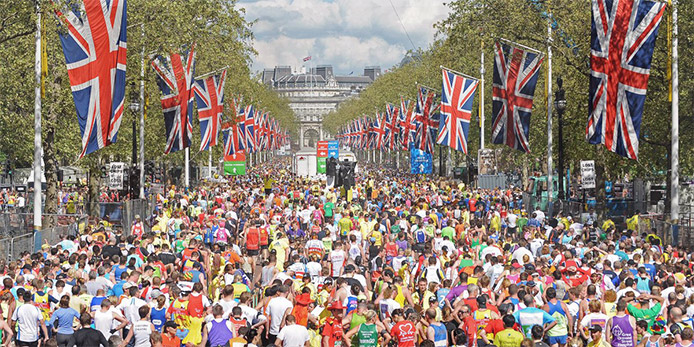 Here at Butterfly Asian massage, our exquisite Masseuses are hoping to release the tension of those finely formed athletes. We want them to feel physically and emotionally relaxed – something they can, most definitely achieve, with a Butterfly London Massage. We have even recruited new Massage therapists for the occasion and they are keen to put their newly acquired Tantric massage talents to the Marathon test! Jenny has received glowing feedback about her sensual massage expertise and Yoyo simply adores her Butterfly massage profession.
This sensuous form of Adult massage in London is not just for the Marathon athletes! We welcome all Marathon spectators into our Butterfly Massage World and would love to make your stay in London more relaxing and exciting!
Butterfly Asian massage is predominately a Luxury Outcall Massage London Service, however, on occasion we can offer an in-house massages in central London with one of our delectable Masseuses. Our super friendly receptionists, Alice and Bella are here to advise you.
If Butterfly Asian sensual massage were to run the Marathon, we would take the Naturist path and naturally hold a nude Marathon event in London! Imagine…what a sensual visualization! Certainly not for the faint-hearted! The whole event would most definitely create a stir!
Sadly this year's London marathon will not be performed naked, but we shall enjoy it nonetheless and at Butterfly Asian massage we are ready to rock your world with a perfectly butterfly sensual massage. Live Life and Go for Gold! It makes perfect sense!
https://gomassagelondon.co.uk/wp-content/uploads/2019/02/Marathon.jpg
347
694
Asian Butterfly Massage
/logo.png
Asian Butterfly Massage
2019-02-26 03:46:59
2019-02-26 03:59:06
Adult Massage London and The Marathon